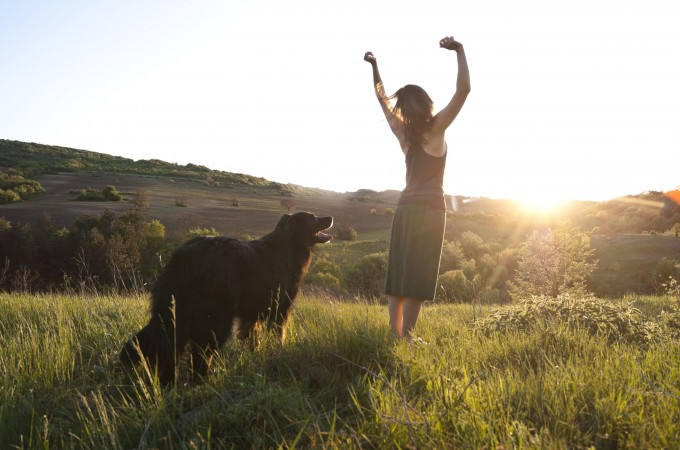 Graciously receiving is just as important as graciously giving
I think this common among women, moms especially, where we are very comfortable with giving but not so as much for receiving. We give everyday to our friends and family, especially to our children. Giving is often easier than receiving… sometimes we don't even know that we're not comfortable with receiving, it is just how we respond naturally. How often is it that we refuse to let someone buy us a coffee or open a door for us? We end up buying the other person the coffee or opening up the door for them. By not graciously receiving, we are not opening ourselves to graciously receiving through the universe.
I thought I was actually getting good at this, when times appeared where someone offered to buy me a coffee, I graciously said thank you and accepted it. This may not sound like a big deal to some of you, but for me, I used to always fight it. I'd either end up paying for the other person too or paying for my own at very least or else feel like I owe them now. I don't do that any more, I graciously receive and don't question myself whether I am also graciously giving because I know there's no problem there. I'm no longer keeping score of who I received from.
Well, yesterday was day 1 of no longer having the full time job as a safety net for finances and I was in a bit of a slump. I didn't know what to do with myself. I knew I had lots to do but didn't know where to start. My heart was saying just trust the universe but my mind was saying 'How? What should I do next? How are we going to afford the expenses we have in raising a family?'. I was starting to go down a path I didn't want to go down again, so I stopped myself and decided to sit in front of the tv and watch an old Bachelorette episode since I didn't get a chance to watch them before (I am not proud of the fact I watch the Bachelorette but I like seeing people fall in love! Whether it is real or not is another story!). It's the feeling I'm after… I didn't want to feel like I was wanting something when I knew I was exactly where I was meant to be and everything I want is in the now. At least watching the show made me feel happy for the Bachelorette that she found love in her life!
Today is a new day and I received a gift… the gift was wrapped up in a message. The message was I had to learn to receive what I had now. Today, I have everything I want, freedom to be with my family, freedom to be creative, freedom to live… yet, I was going down the path of worrying how to sustain that. Why worry about the future, the universe has proven time and time again that it will provide for me. The message basically said "Allow yourself to receive". Do you know why this message is so important? Because allowing yourself to enjoy the little moments of now is what will pave your future with more of the good things in life.
Are you allowing yourself to receive at least equally as you give? What do you find more challenging? Giving or receiving? Please share your story below in the comment section.
Keep loving and learning and making a difference, however big or small!
Lucia
Recommended