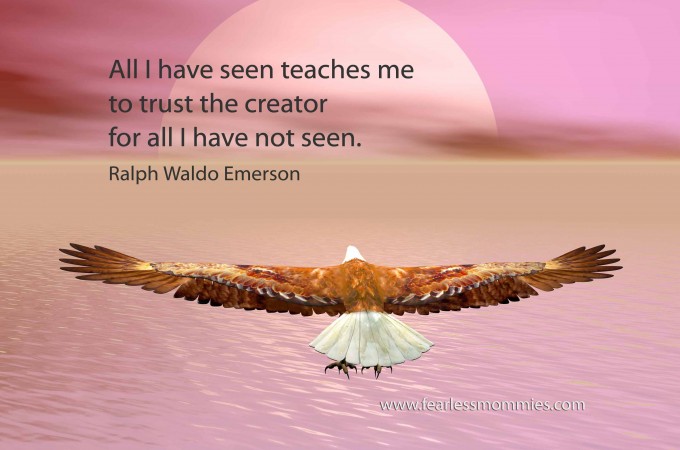 Control and release
Time and time again, the lesson for me has been control and release. As a mom of three small children who is trying to create a life of our dreams, that lesson has come up so many times, I know that it's an important one.  It is not uncommon for the days events to unfold totally differently than I initially planned. It is not uncommon for one of my 3 under 4 to completely hijack my day with their demands. My son especially these days has become so demanding, there are days I wonder if he will be diagnosed with ADHD/ADD when he's older. More likely he is simply being a toddler.
Yesterday was especially challenging for me because the day before, I actually went to see Rachel Harris, an Intuitive Healer for the first time in my life.  She gave me so many positive messages and some tools to deal with some recurring fears I have been having. It was a beautiful day as I drove up the Sea-to-Sky Highway to her home overlooking the ocean in Lion's Bay. When I walked into her home, all I could see was windows of ocean, the sun was glistening off the ocean waves. The whole experience was like a spa treatment for my soul. One of the messages I got was that of the Eagle as a spirit guide for me. The eagle represents my ability to glide in and out of spiritual and physical realms with ease. There was a beautiful majestic eagle just soaring off the ocean shore and tree tops. The session lasted an hour but the drive back and forth took a total of three hours of my day, so I was eager to get back to work the next day. There's been a pattern that if I'm away from my son for a big chunk of the day (since he's used to me working from home now), the next day will be one of him wanting my attention. It also happens a lot on the Monday, after a whole weekend of mom time as well because then they just want the fun to continue.
Yesterday started off by waking up at 2:30am in the morning with some thoughts and needing to go sit down with pen and paper to write down the messages for the book I am working on. I finally dragged myself back into bed around 5am, only to be awakened by my husband getting ready for work at 6:30am and then again by our three children at around 7:30am. The nanny starts work at 8:00am but my son doesn't want the nanny, he wants me so he starts following me around like a puppy dog. I've been really working with him with some new parenting techniques that I'm learning and although there are some positive results, it is still time consuming. Before I knew it was 9:30am and I had a phone meeting at 10:00am with Barb Koyanagi McMahon of Sprouting Chefs, an expert at School and Family gardening projects for children. We had a really wonderful conversation about collaboration and working for the future of our children and time flew. When I got off the phone, it was time to go pick up the twins from preschool. Soon after that, one by one they started needing mom attention. You see, my kids are little so they will still have nap time most days, so I was really counting on nap time to complete a few tasks, as well as a 30 min catnap since I had such a rotten sleep the night before and a toastmasters event that evening.
Nothing happened as planned. I was exhausted and my son would not go take his nap, instead he spent his time playing and running back and forth from my office to upstairs to downstairs etc. He was also complaining about his tongue being sore, so I ended up making an docs appointment for him that afternoon as well. Seriously, I was so worn out by this time, I could see myself falling asleep at the wheel on the way to Toastmasters, so that was a definite no. I had to cancel Toastmasters as I no longer had time to prepare for the session, nor was I in any shape to drive that evening having been up since 2:30am. I spent part of the afternoon telling my son not to wake up his sisters. Then his twin sister came out of her room and didn't want to nap anymore either. Then the baby sister woke up so I had to comfort her back to nap. Off to the doctors with my son, off to get medication for his tongue. On and on it went, I think you see (and feel) a pattern of my day yesterday. By the time, the kids went to bed at 9pm, I knew I was close to done as well. I felt really shitty, I mean really shitty… I lost my patience with my son at least one time during the day, I got barely anything accomplished and I started wondering if my vision was going to unfold they way I've felt it would. I felt like a failure as a mom at one point and a failure as an entrepreneur at another point. I knew I had to let it go… I had to let go any thoughts that I had control over what my son should do, I had to let go that I didn't make it to Toastmasters, I had to let go that I didn't finish the parenting module I was learning from, I had to let go my insecurities of getting 'it' done and then there it was… the control and release lesson again.
The lesson not to worry, the lesson to trust, the lesson that all is perfect. These are all lessons that repeatedly come to me and then I relinquish all control once again and know in my deepest Self, that all is good and this journey is unfolding exactly as it should. Take a deep breath and know that Universe is bigger than anything you and I can see or plan, take a deep breath and know to trust life as it unfolds in it's own divine timing. Control and release, control and release… just like the majestic eagle soaring in the sky.
Keep loving and learning and making a difference, however big or small!
Lucia
Abundance is a process of letting go; that which is empty can receive. ~ Bryant H. McGill
— Lucia Griesbach (@fearlessmommies) February 6, 2014
Recommended