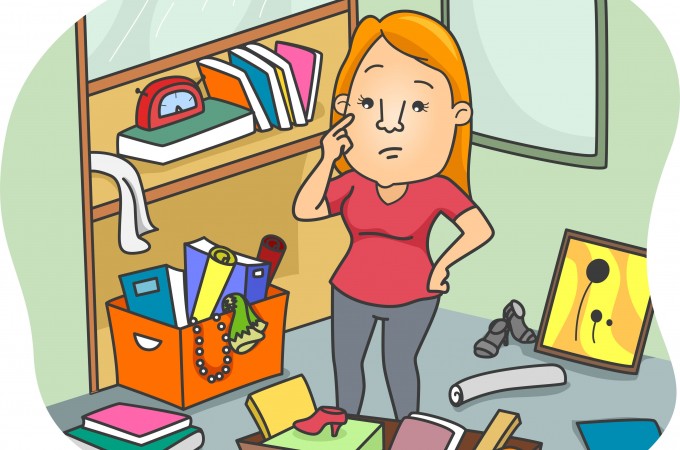 Declutter your home, declutter your mind
One of my latest challenges in life is to declutter. I've accumulated a lot of 'stuff' that really isn't useful but I have just wanted to keep.
When my journey of authenticity began, initially all I was concerned about was my mind and thoughts and how it affected my physical reality. I worked a lot on unblocking energy to allow myself to be completely me by taking down layers of beliefs that really didn't fall into what I desired in life. Then there were those days that I just didn't feel like doing anything, I didn't feel like I was 'connected'… so I started a new habit for myself, every time I felt disconnected from my energy source, before I allowed myself to do anything else, I would take 10 minutes to go into an area of the home that had clutter and started to throw out things I no longer needed, or put into a donation pile or organize it.  I committed to 10 minutes only… but often, I would end up doing at least 20 minutes before I stopped.  After doing the 10 minutes of decluttering, my mind actually felt more free and energized. I found that by decluttering your home, it also helps to declutter the mind.
This is one area where I am often challenged. When I see clutter, I know there are things I'm not letting go, sometimes I can even see where there is fear… like keeping things in case I need it someday, it tells me those are areas that I need to work on in my mind as well. It tells me a story that there's beliefs of scarcity.
Often changing or improving your environment helps you to feel more at peace with yourself. Are there areas in your home and life that need to be decluttered? Share below in the comments section.
Keep loving and learning and making a difference, however big or small!
Lucia
Recommended